Price:
FREE Trial + Save up to 63%
Costco97 visitors & subscribers – Get protection from identity theft, fraud, and online threats.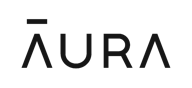 Scammers and Spammers Hate Aura – and That's a Good Thing for You
Every once in a while, a product comes along that changes everything. Aura's an easy to use app that includes everything families need to protect their identities, money, passwords, devices and more.
Are you tired of unwanted emails, texts, and calls from scammers and spammers? Aura uses cutting-edge AI technology to scan the internet to identify where your personal information is exposed and being sold. With Aura, you can take control of your online privacy and secure your personal information. Reduce robocalls and keep your information safe from identity thieves.
We're excited to announce that Costco97 visitors get to try Aura FREE for 2 weeks and see if your information has been compromised.
Start Your Free Trial
(There is no obligation to purchase a plan!)
This is why we are loving Aura so far…
What Aura's App Does
Monitors the dark web to see if any of your personal information has leaked (emails, passwords, SSNs, etc)

Monitors your credit accounts and alerts you to suspicious activity fast

One-click secure VPN so you can shop, bank and browse online securely and privately

Scan your devices for malware, ransomware, viruses and more

Parental controls to let your kids explore the internet safely. Filter harmful sties, apps and manage screen time easily

Automatically requests removal of your information from various data broker lists and people search websites

What Makes Aura Different
Simple: Effortless, Frictionless, Easy to use and set up

Proactive: Protects against today's and tomorrow's threats, Does it for you, AI-enabled, Intelligent safety

Modern: Online safety for today's digital safety, Tech that grows with your family, High Tech, High touch, A true technology partner, State of the art/clever

The High Points
It's really easy to set up and has everything you need, so you don't have to download seven separate apps to get things like parental controls, antivirus, ID theft and transaction monitoring and more. You get everything at one affordable price.

And the best part is that it's proactive, working on your behalf to prevent online threats and keep you and your family safe.

Browse safely & surf smarter. Aura comes packed with all the tools you need to protect your family from the online threats you can't see.
Found this deal at a store not listed above? Please add the store name (City & State/Province) in the Comments below and we'll add it to the Confirmed Locations list above. Your assistance will help other Costco bargain hunters in your area find this deal.